All In Two Solar Energy Street Light City Road Outdoor Lamps
All In Two Solar Energy Street Light City Road Outdoor Lamps
JEEYEE

Made in China

14days

10000000 pcs/year
OUR ALL-IN-TWO SOLAR STREET LIGHT IS DESIGNED FOR MAIN STREET AND HIGHWAY LIGHTING, WITH LITHIUM BATTERY AND CONTROLLER BUILT INSIDE THE LAMP. IT HAS THE BIGGEST BUILT-IN LITHIUM BATTERY CAPACITY, CAN WORK 12~60 HOURS 100% BRIGHTNESS AT 10000~20000 LUMENS (80W~200W) LED OUTPUT, AND CAN STILL WORK AFTER MORE THAN 3 CONTINUOUS RAINY DAYS.
Product Feature:
Our All-In-Two Solar Street Light is designed for Main Street and Highway Lighting, with lithium battery and controller built inside the lamp. It has the biggest built-in lithium battery capacity, can work 12~60 hours 100% brightness at 10000~20000 lumens (80W~200W) LED Output, and can still work after more than 3 Continuous rainy days.
Battery, LED lighting and controller are integrated together as one unit.
Solar Panel can be vertically tilted to its optimized position for the highest charging efficiency.
Lithium Battery Capacity is up to 20000WH (LiFePO4 Lithium battery)
Adopts Japan NICHIA 5050 Led chips LED Modules, achieve more than up to 200 lumen/watt.
Smart PIR Motion Detection, telecontroller is optional function.
The intelligent integrated design with NB, MPPT etc remote control system makes the installation, maintenance and monitor much easier, and no cable connections needed.
Product Details: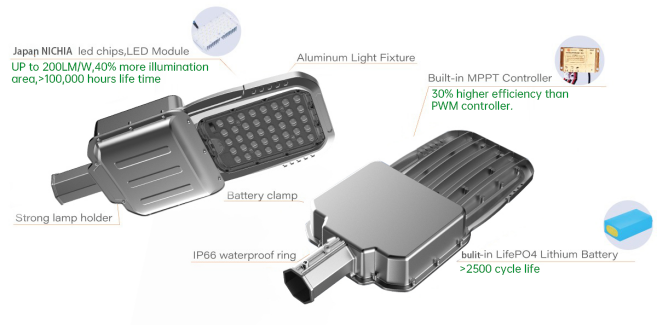 Various Lighting Distributions

Separate Solar Panel
It integrates LED lighting source, lithium battery and controller with lamp fixture as one part, and the solar panel is separated as another part. Thus, we can increase its capacity and adjust its tilt angle freely for best charging efficiency, and generate enough energy to support lighting for longer working hours at high power without motion sensor.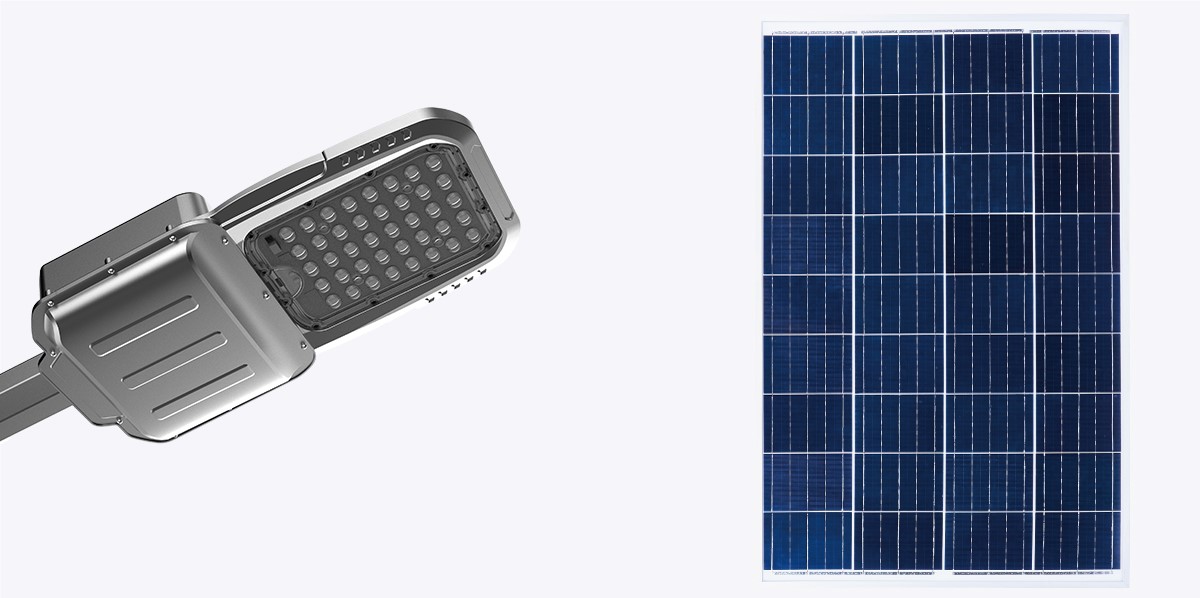 Perfect Lighting Effect
Japan NICHIA LED make the lamp achieve an unmatched lighting effect.

IP67 LED Module Lighting Source
IP LED modules with heat sink adopted as the lighting source, easy for maintenance, replacement and have long life time.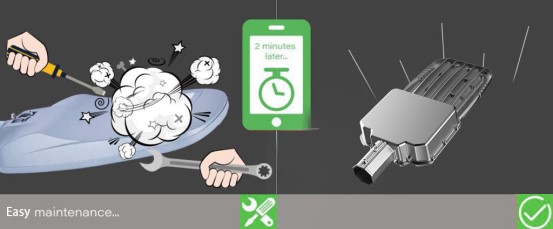 Up to 200 LM/W Lighting Efficiency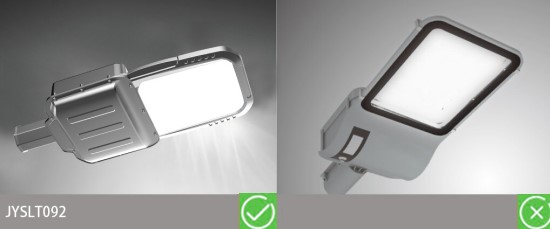 50% more illumination area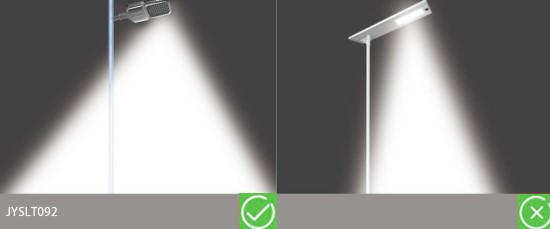 80% better illumination uniformity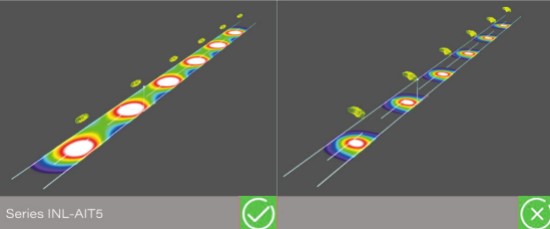 Led Module Options
We offer LED module model options with different wattage ranges and lighting distributions for various applications.

Survive extreme environment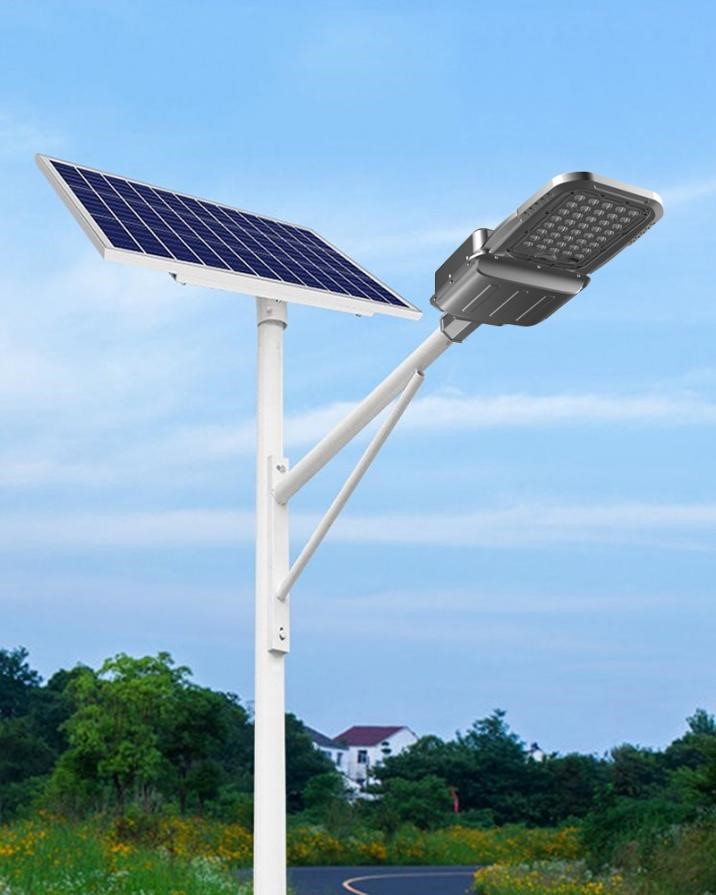 PARAMETERS
Model No.

JYSLT092

Lighting Parameters

Lamp Power

30W-120W

Luminous Flux

Up to 16000 lumens

Color Temperature

3000K~ 6000K

Optical Distribution

Bat Wing, TypeⅡ

Beam Angle

150°

CRI

>70

Lithium Battery Parameters

Lithium Battery Types

lithium iron phosphate (LiFePO4) battery / Soft Pack Li-ion Battery

LiFePO4 Lithium Battery

1229WH (LiFePO4 Lithium Battery) / 1665WH (Li-ion Lithium battery)

Life Span

> 10 years (LiFePO4 Lithium Battery) / > 6 years (Li-ion Lithium battery)

Controller Parameters

Controller

NB controller/ MPPT controller

System Voltage

12V/24V

Max. Charging Current

5A/10A/15A/20A

PIR Sensor

Optional

Protection Functions

Short-circuit Protection, Reverse Discharging Protection, Polarity Protection, Lightning Protection, Low Voltage load cut-off protection, Over-charge Protection

Physical Parameters

Lamp Fixture

High-Pressure Die-Casting Aluminum. Corrosion Resistant

Lamp Arm Adaptor

Diameter 55-65mm

Dimension of Product

720*340*135mm

Working Mode

Working Hours per Night

From Dusk to Dawn (Adjustable)

Continues Rainy Days Backup

>3 days (Adjustable)

Environment Requirements

Charge Temperature

0-55℃

Discharge Temperature

-20-55℃

Storage Temperature

0-50℃

Installation Recommendations

Installation Height

6-12 m

Spacing Distance

20-60 m
WORKING MODE
12 Lighting hours/Night + Automatic Time Control.
The lights turn on automatically at dusk, automatic brightness adjustment at night,the lights turn off automatically at dawn.

>3 Consecutive Rainy & Cloudy Days

Due to perfect power management system, the solar light can still work after more than 3 consecutive rainy and cloudy days
INSTALLATION