All In One Solar Street Light For Pathway Garage Parking Swimming Pool
All In One Solar Street Light For Pathway Garage Parking Swimming Pool
JEEYEE

Made in China

14days

10000000 pcs/year
LONG LIFE TIME
THE SMART SOLAR POLE IS POWERED COMPLETELY BY THE SUN THROUGH MONOCRYSTERLINE SOLAR PANEL WHICH IS INSTALLED IN THE POLE. HIGHT LEVEL OF LITHIUM BATTERY PACK PLUS JANPAN LED LIGHT GUARANTEE LONG LIFE TIME OF OUR SMART SOLAR POLE.
Product Feature:
LONG LIFE TIME
The smart solar pole is powered completely by the sun through monocrysterline solar panel which is installed in the pole. Hight level of lithium battery pack plus Janpan LED light guarantee long life time of our smart solar pole.
MULTI FUNCTION
The smpart solar pole not only provide powerd for LED light but also provide power for CCTV or Camara system for 24 hours. It gives a very good interpretation of small body has great wisdom.
EASY MAINTENANCE
Compare to traditional solar panel which is installed in the top of pole, the smart solar pole install all monocrysterline solar panel in the body of pole. Free dust, Free rubbish from bugs or birds and easy maintenance.
AUTOMATIC DUSK TO DAWN LIGHTING
The smart solar pole is designed to provide dusk-to-dawn performance when its battery gets fully charged during the day. The integrated photocell sensor can detect light and will automatically turn on at dusk and off once the sun comes up.
STRONG WIND RESISTANCE
The smart solar pole install all solar panels in the body of pole which make it a strong wind resistance. Also the full body can absorb directly sunlight from any angle during the day, with a performance of higher level operating reliability.
NICE LOOKING
From a distance, nobody will know this is solar street light since they can not see traditional solar panel in the top. Black colour plus blue sky will only make you feel a sence of science and technology.
Product Description:
Various Lighting DistributionsSeparate Solar Panel

The high efficiency solar panel is installed in the aluminium frame of steel pole. It can be designed in 3 side until to 8 side solar panel so that all egle cab have chance to get the best sun light.
Perfect Lighting Effect
Japan NICHIA LED make the lamp achieve an unmatched lighting effect.
IP67 LED Module Lighting Source
IP LED modules with heat sink adopted as the lighting source, easy for maintenance, replacement and have long life time.
80% better illumination uniformity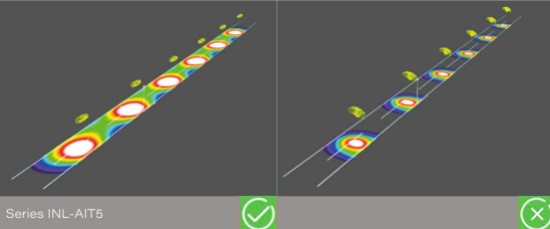 Led Module Options
We offer LED module model options with different wattage ranges and lighting distributions for various applications.

PARAMETERS
Model No.

JYSP001

Lighting Parameters

Lamp Power

30W-120W

Luminous Flux

Up to 16000 lumens

Color Temperature

3000K~ 6000K

Optical Distribution

Bat Wing, TypeⅡ

Beam Angle

150°

CRI

>70

Lithium Battery Parameters

Lithium Battery Types

lithium iron phosphate (LiFePO4) battery / Soft Pack Li-ion Battery

LiFePO4 Lithium Battery

1229WH (LiFePO4 Lithium Battery) / 1665WH (Li-ion Lithium battery)

Life Span

> 10 years (LiFePO4 Lithium Battery) / > 6 years (Li-ion Lithium battery)

Controller Parameters

Controller

NB controller/ MPPT controller

System Voltage

12V/24V

Max. Charging Current

5A/10A/15A/20A

PIR Sensor

Optional

Protection Functions

Short-circuit Protection, Reverse Discharging Protection, Polarity Protection, Lightning Protection, Low Voltage load cut-off protection, Over-charge Protection

Physical Parameters

Lamp Fixture

High-Pressure Die-Casting Aluminum. Corrosion Resistant

Lamp Arm Adaptor

Diameter 55-65mm

Dimension of Product

820*340*155mm

Working Mode

Working Hours per Night

From Dusk to Dawn (Adjustable)

Continues Rainy Days Backup

>3 days (Adjustable)

Environment Requirements

Charge Temperature

0-55℃

Discharge Temperature

-20-55℃

Storage Temperature

0-50℃

Installation Recommendations

Installation Height

6-12 m

Spacing Distance

20-60 m
WORKING MODE
12 Lighting hours/Night + Automatic Time Control.
The lights turn on automatically at dusk, automatic brightness adjustment at night,the lights turn off automatically at dawn.

>3 Consecutive Rainy & Cloudy Days
Due to perfect power management system, the solar light can still work after more than 3 consecutive rainy and cloudy days